Calling All Home Service Marketers!
Give your clients an outbound system for
engaging homeowners and real estate agents
Our Outbound + Your Inbound =
Happy Home Service Clients
Our outbound sales tool gives SEO, Display, & Web agencies another solution to offer their home service clients
Moovsoon is a first-of-its-kind outbound sales software that streamlines outreach to homeowners and listing real estate agents in your client's markets. By combining our email, sms, and direct mail features with your agency's inbound strategies, you'll have the "stickiest" solution for local-based marketing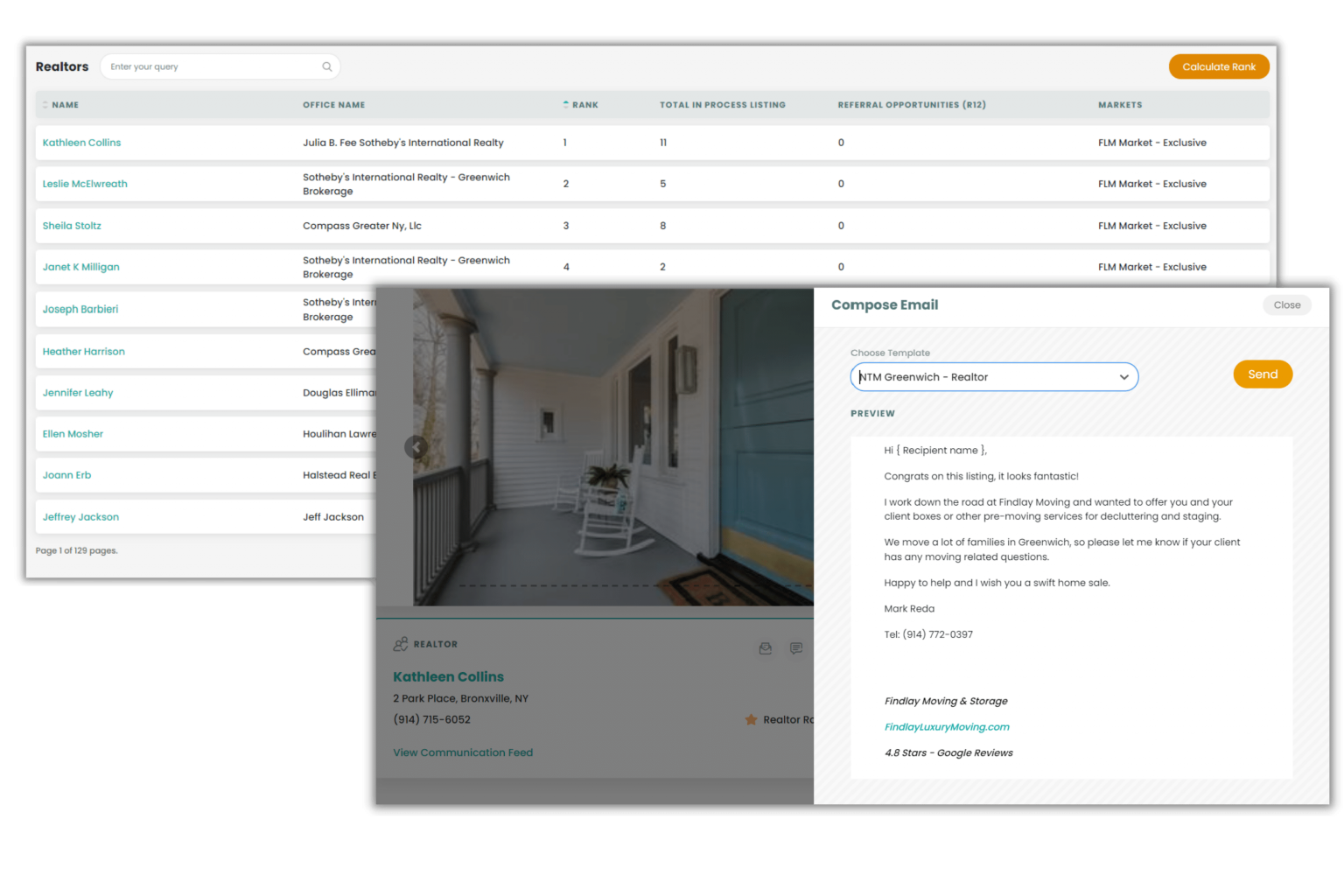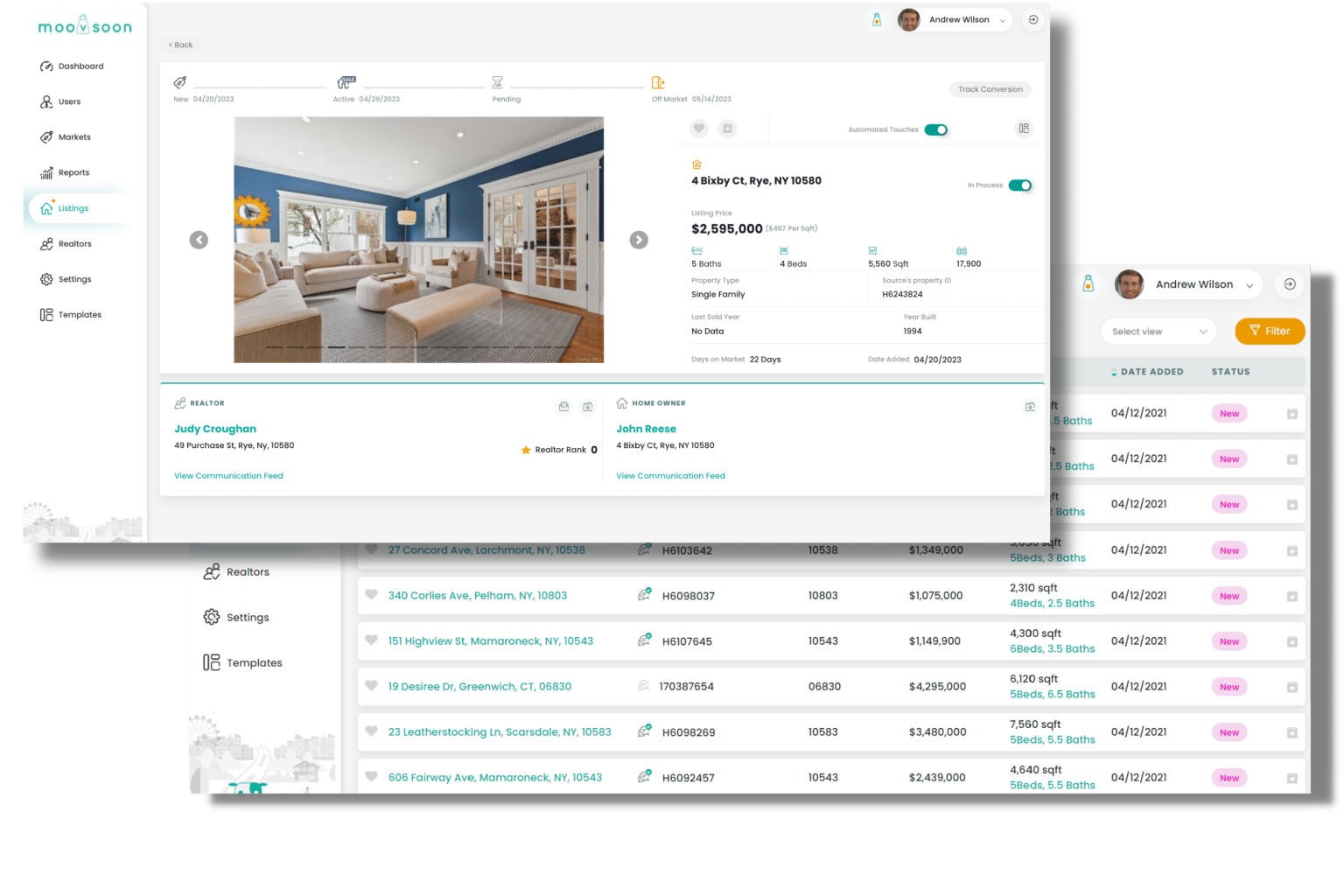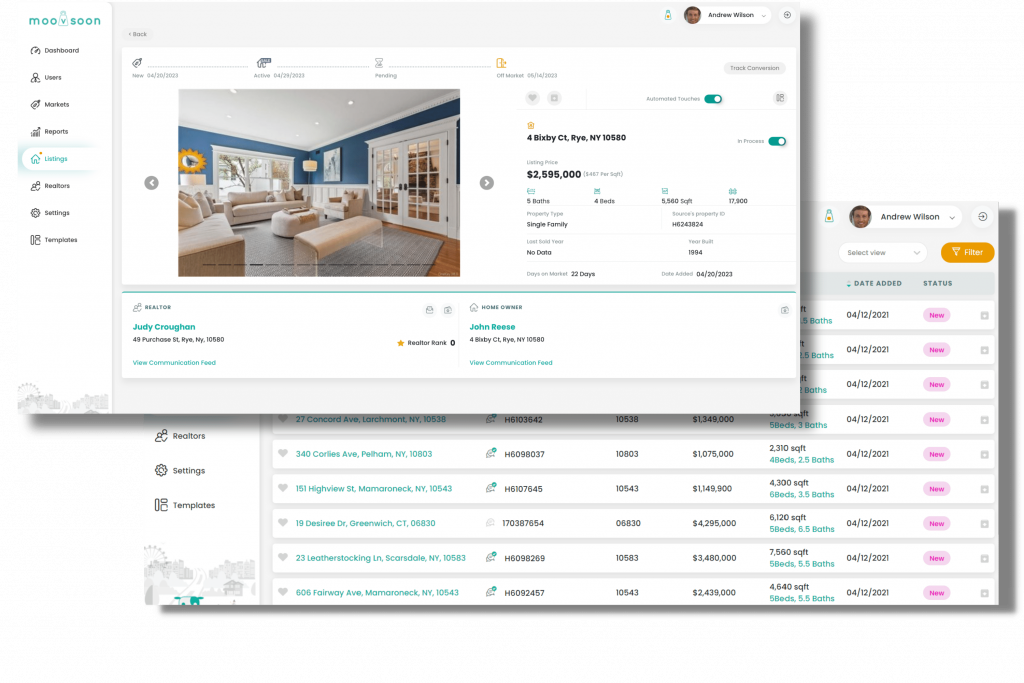 Increase Your Client LTV
by 55%
Home service providers rely on you to drive leads through the door. Outbound marketing done through Moovsoon supercharges your offering
Imagine having a solution where your moving, roofing, HVAC, or Home Title company can target new property listings and send out proactive, and timely marketing to homeowners and real estate agents in their market? Now imagine, being able to launch this strategy in a matter of minutes. Welcome to the Moovsoon agency partnership
Supercharge Your Home Services Plans
Moovsoon is a team of home service marketing and software experts based in NYC and Austin. We started in the moving industry and quickly expanded across other service verticals.
We know the in's and out's of home service lead generation and saw outbound marketing was being poorly executed or entirely neglected. So, we created Moovsoon
If you provide marketing, sales, or digital strategy services for home services providers, Moovsoon could make sense. We work with agencies or marketing experts that want to supplement their product or service offering with a "top of the funnel" system. 
As organic leads start to slow and Google continues to increase its Guaranteed, search, and display pricing, having an outbound system to lean into will ensure you're using every angle to get in front of homeowners
Partnership Opportunities
We make it simple.
We'll set up a 30 min discovery call to see what makes sense for your team and clients:
White-label
Resell our tool as your own and leverage our backend account team to onboard and maintain the system for your clients
Partnership
Use Moovsoon as a service offering or add-on for your clients and we'll give you the lowest enterprise rates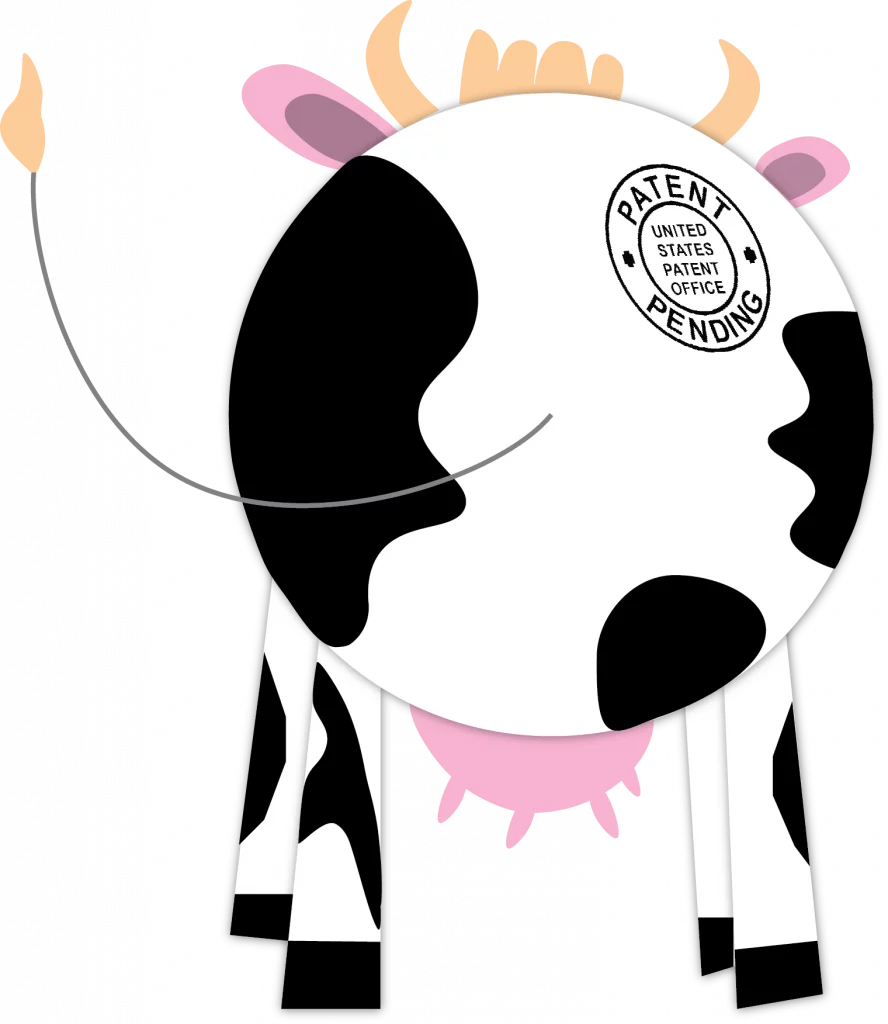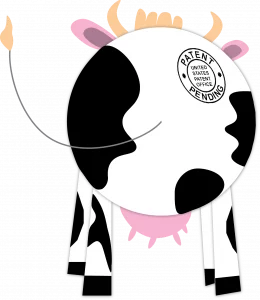 Moovsoon is the perfect compliment for your local-based marketing strategies and we've streamlined the partnership process. Don't be deterred by the idea of adding an additional workstream to your day-to-day. We handle all of the backend and can train your clients on best practices for engaging homeowners and real estate agents